We're experts in Two Way Radio communications specializing in the engineering, installation, maintenance and security of that vital link that carries your radio signal. We operate conventional and trunked repeaters and offer a variety of radio frequencies and rates to match your airtime requirements. Our eighty-plus years of combined experience, provides the expertise that is critical to your specific communications needs.
MRA has been and continues to be the leading airtime provider for dispatch services in Southern California and Denver, Colorado offering both analog and digital network services. Several paratransit and public transportation companies in Southern California rely on MRA's equipment and maintenance for their communications needs. The Southern California digital network currently encompasses 50 radio repeater sites situated across Ventura, Kern, Los Angeles, Orange, San Bernardino, Riverside, Inyo, Mono and San Diego counties as well as several sites in Nye and Clark counties in Nevada.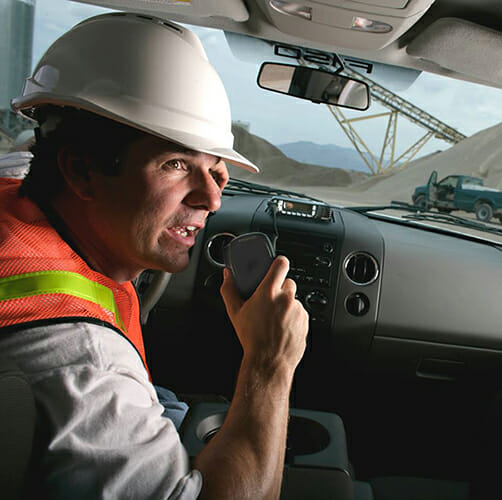 The many thousands of subscribers on this network include (but are not limited to) ambulance services, towing services, security services, school bus services and public transportation services. Many of these companies are using dispatching facilities and features of the digital airtime network which includes the ability to track personnel and vehicles. Through this network, customers can view their vehicles located on a map of the local area, receive & respond to text messages and emails.
Whether you're planning for a smaller event that you require rental of radios or are involved in a major wide area project, we can solve your radio needs. For everything from short term events to long-term solutions, from extra batteries or microphones to tower space, exclusive frequencies, onsite repeaters and trunking systems. If you need help, we're here. If you need tech support on site, we can provide it. When your communications are mission critical, we'll create a solution for you.
MRA is committed to providing you with the finest radio systems and technology that's available. We're a "One-Stop-Shop" that provides you with a complete solution that meets the specifications of your requirement. Quality you can trust with meticulous care!