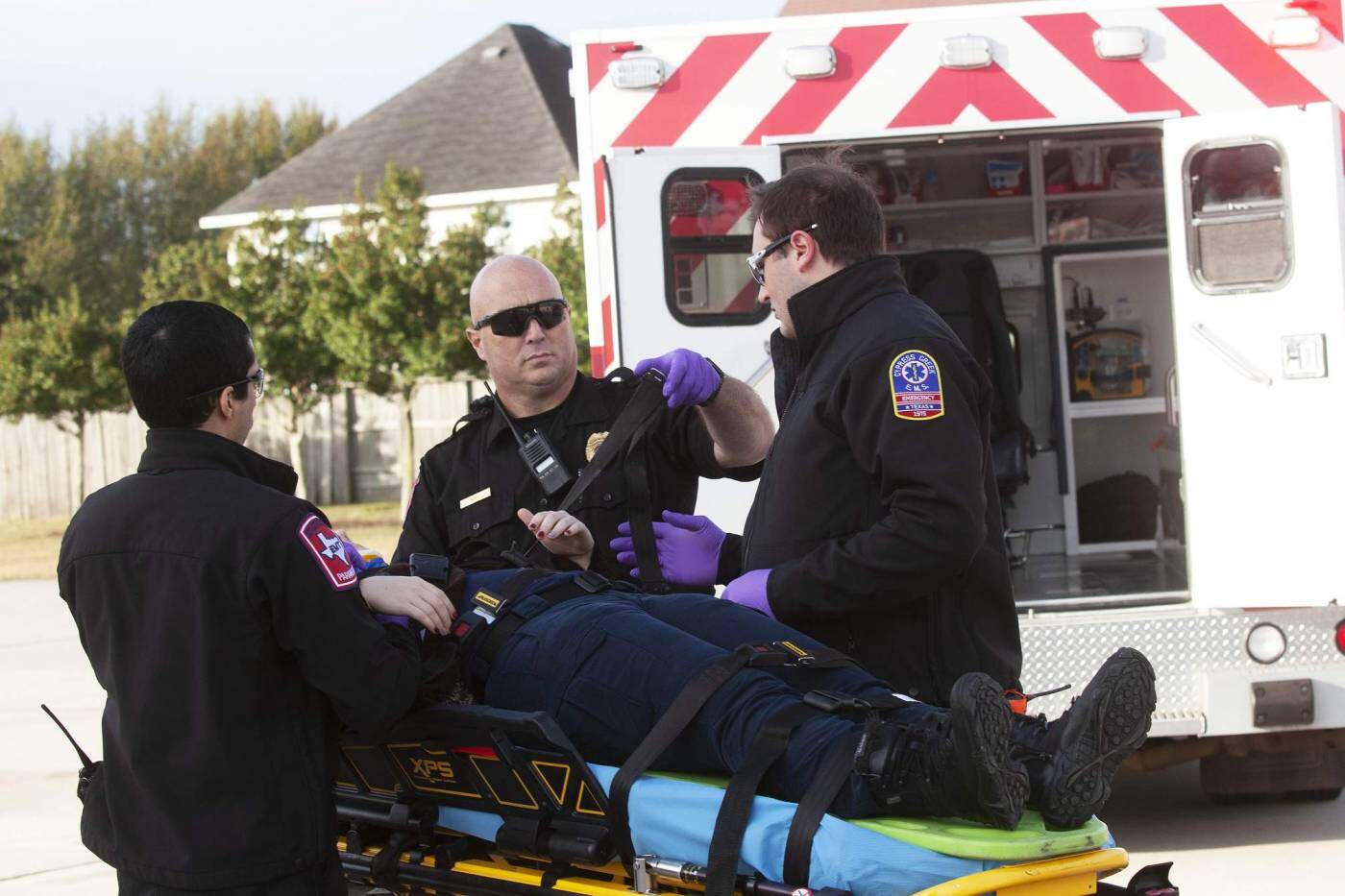 Emergency medical has been a consistent user of two-way radio from the beginning of radio communications.  The reliability of being able to reach the ambulance in the field is of paramount importance which cannot reasonably be relegated to cellular phones.
Click here to view presentation on The Federal Motor Carrier Safety Administration (FMCSA) and the Pipeline and Hazardous Materials Safety Administration (PHMSA), and the Department of Transportation (DOT)  regarding the use of cellular devices in your vehicles.
Cellular is unreliable in many circumstances, especially when the calls go to voice mail.  The ability to speak with any or all of the ambulance fleet at one time at the push of a button cannot be replicated by cellular.  Cellular is expensive for several reasons:
State law prohibits the use of handheld electronic devices while driving which include cellular telephones unless connected to a Bluetooth or other hands free device.  Hands free devices do not work well in environments that have background noise like in the cab of a truck, bus or other large vehicle.
Kenwood white paper regarding new law affecting mobile device use by commercial drivers does not affect two-way radio.
The initial cost of smart phones is high and the reliability is low
Cellular phones often need to be rebooted
Missed calls end up going to voice mail which significantly delays message throughput
Cellular phones almost always fail during a major emergency
Cellular systems become instantly overloaded during a major emergency
It takes too long to dial, wait for the phone to ring and receive an answer compared to Push-To-Talk with two-way radio.
With two-way radio, any size group of people can be part of the same conversation
The liability associated with a driver getting into an accident while using a cellular device can cost a company far in excess the cost of a two-way radio system
Radios are used to communicate to ambulances in the field for many reasons.  These include the following:
Address or traffic information to facilitate the prompt arrival of help
Communicate medical information about the patient to the ER room
GPS tracking of the ambulance to facilitate accountability, efficiency and productivity including departure time or arrival times and detailed travel routes
Eliminate costly wasted time by not having field personnel use a consumer cellular device that consistently competes for the attention of personnel and is designed for consumer grade reliability
It takes too long to dial, wait for the phone to ring and receive an answer compared to Push-To-Talk with two-way radio.
Only 2-3 people can discuss an issue at the same time with cellular.  With two-way radio, any size group of people can be part of the same conversation
Communicate clearly and reliably in noisy or loud environments with NEXEDGE digital audio with DSP noise reduction technology.  No need for Bluetooth accessories because your two-way mobile radio is legal to operate while driving the ambulance and with instant connection to all your vehicles, communication is not hampered by the delays inherent with cellular devices.
With your NEXEDGE Diga-Talk radios, you will always have "available" communications to provide for a speedy response and streamlined ability to collaborate with colleagues.  Security departments at hospitals are being taxed with patients, visitors and hospital personnel.  Incidents continue to increase into an epidemic of safety issues that can only be handled with the ability to communicate on a moment's notice.  Crisis prevention and management is paramount because over 90% of all hospitals have experienced incidents with aggressive patients or visitors who have to be subdued and have challenged the ability of security to maintain safety for all those involved.
Radios at hospitals are also used by administrative, housekeeping and maintenance personnel who also need reliable communications.  A single integrated radio system that serves all of the needs of the different departments will provide considerable performance improvements and cost savings to everyone involved.
At ambulance companies (especially if providing 911 response), a central dispatch is normally required.  MRA dba Raycom has many solutions that will significantly enhance your central dispatch.  Products such as RadioPro which provides a centralized dispatch, add many key features such as call logging, voice recording and many other features can also allow your key personnel to access to your radio system from their cellular phone.  Application Focus on Health Care . <Button>
Click here to view an interactive presentation on Communications Solutions for Transportation.  There are many interactive features in the presentation by clicking on the arrows.
Try our Diga-Talk radios with the following great features:
Loud and clear quality audio that can be heard under loud noise conditions with Kenwood's noise reduction technology
Quick access to your personnel – connection time is typically 1.0 second or less
GPS tracking can tell you where your crew are located
Eliminate the distraction and illegal use of cellular while driving
Eliminate the liability of cellular use while driving
Transmit patient information to the hospital ER room
Remember the 3 rules of making money in real estate, Location, Location and Location.  The 3 Cs of radio communications are Coverage, Coverage and more Coverage.  Our customers demand coverage.  Every ambulance service has their own need for coverage which is never the same as another ambulance company.  Ambulances go where the sick and injured are located which is a random event that knows no limitations of type and location of challenge.  By providing more coverage in Southern California than any other radio company, we can provide solutions when the others can't do it.  Read more…