Event Planning and Event Radio Communication Services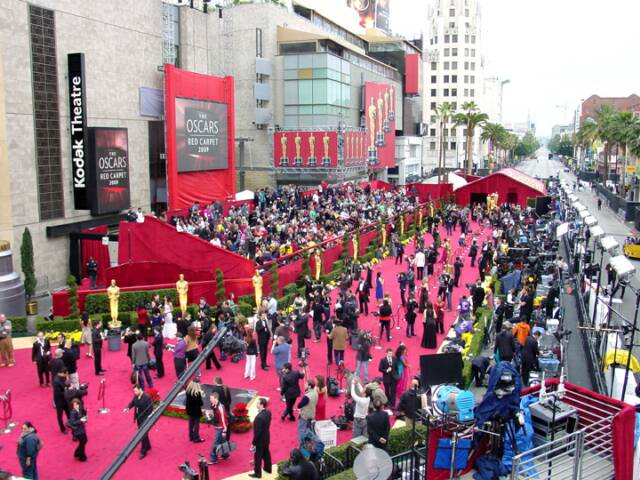 MRA has provided a full range of radio communication services for numerous Clients from the smallest to large Mega-Events, which include but are not limited to:
The Oscars, The Golden Globe Awards, The Emmy Awards, The Grammy Awards, Black Entertainment Awards, Teen Choice Awards, Screen Actors Guild Awards, Star Wars Convention, San Diego Comic Con, Consumer Electronics Show, The X Games, Los Angeles Marathon, Los Angeles Triathlon, Long Beach Triathlon, The Special Olympics; Hairspray Live on NBC.
These shows were done on behalf of, E! Entertainment, G4 network, TV Guide, NBC Universal, Procella Media, ABC and ET Canada.
MRA maintains a fleet of over 1500 analog, digital, portable, mobile and base stations to accommodate most needs from the smallest event with only 2 radios to mega events. Radio communications equipment for live events may include conventional, Analog Trunked Radio Systems, Digital Trunked Radio Systems and direct connection to the mobile studio truck Producer Line (PL). MRA's systems provide the client with the ability to sustain many conversations and private groups all talking at the same time.
To prevent you experiencing difficulty from radio interference, we use many of our exclusive frequencies for these events. We have the largest pool of exclusive frequencies in Southern California. We also use "shared" frequencies for certain simplex operations. When we do, we research the frequencies to be certain that there are no interference problems. Some of our exclusive frequencies are the geographic licenses which are exclusive to MRA in California, from the Monterey/Kings/Tulare/Inyo County Lines to the Mexican Border. This includes Los Angeles, Orange, San Bernardino, Imperial, Santa Barbara, San Luis Obispo and San Diego Counties. We also have exclusive UHF channels in: 451MHZ; 452MHZ; 460MHZ; 462MHZ; 471MHZ; and 507MHZ, at specific locations.
Our exclusive radio frequencies cover Southern California and parts of Arizona and Nevada.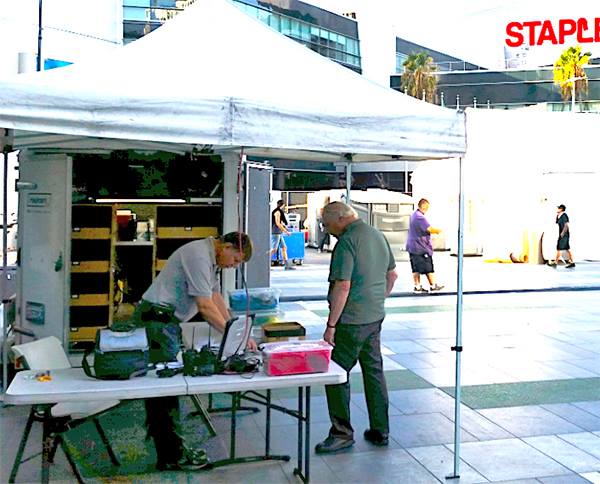 MRA personnel are onsite at the event 100% of the time to provide the coordinated services you require. Our action items include:
Setup of equipment.
Performance of Coverage Area checks.
Troubleshooting equipment and providing assistance to mobile studio technicians to interface our equipment with theirs.
Publication and distribution of instructional brochures.
Preparation of sign-out sheets for all radios, departments and personnel.
Administer and distribute radios to the required personnel.
Assist personnel in determining the proper audio accessories for radio.
Attach/install accessories to radio, and test and instruct personnel on proper usage of the equipment.
Maintains an array of spare charged batteries to swap out when necessary, resulting in minimal or no down-time.
Monitors the operation of all equipment and systems during the entire event.
Provides a complete line of audio accessories including headsets (with boom mics), surveillance headsets, speaker mics, and earpieces. We have standard earpieces (which plug the ear canal and work in either ear) and custom ear mold earpieces which are custom fit to the ear and come in small, medium and large for both the left and right ears.
* Will provide any and all services per the requirements of the event.