System, Engineering, Design and Installation
Do you need a dependable communications system for your business? Our team of engineers and technicians can develop and implement a solution incorporating the highest quality components and methods, to bring you the most reliable and efficient communications system possible.
Rentals / Rent to Own / Sales
Whether needed for a weekend event, a month or year-long project, or regular ongoing business communications, Two-Way Radios can be used for many different types of activities. Some uses may include:
Auto Events
Construction
Disaster Relief
Event Hosting / Management
Festivals / Fairs / Carnivals
Fleet Vehicle Communications
News Coverage
Sporting Events
*All solutions are custom tailored and programmed to meet the specific requirements of your event.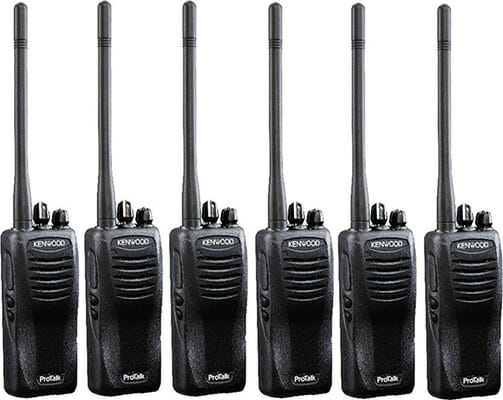 MRA personnel are onsite at the event 100% of the time to provide the coordinated services you require. Our action items include:
Setup of equipment.
Performance of Coverage Area checks.
Troubleshooting equipment and providing assistance to mobile studio technicians to interface our equipment with theirs.
Publication and distribution of instructional brochures.
Preparation of sign-out sheets for all radios, departments and personnel.
Administer and distribute radios to the required personnel.
Assist personnel in determining the proper audio accessories for radio.
Attach/install accessories to radio, and test and instruct personnel on proper usage of the equipment.
Maintains an array of spare charged batteries to swap out when necessary, resulting in minimal or no down-time.
Monitors the operation of all equipment and systems during the entire event.
Provides a complete line of audio accessories including headsets (with boom mics), surveillance headsets, speaker mics, and earpieces. We have standard earpieces (which plug the ear canal and work in either ear) and custom ear mold earpieces which are custom fit to the ear and come in small, medium and large for both the left and right ears.
* Will provide any and all services per the requirements of the event.
Equipment Service and Repair
Quality service and repair for all of your radio equipment. Our factory trained staff utilizes the latest test equipment and procedures, and maintains an extensive inventory of factory original parts.
Other services provided but are not limited to:
BDA (DAS) Systems for Emergency Responder Radio
DAS Systems for cellphone reception
DAS Systems for customer owned radio systems
Consultation Services
Contract Maintenance
FCC Licensing Consultation
FCC Licensing Preparation and Tracking
News Coverage
Microwave Systems
Paging Systems
Propagation Analysis
System Training