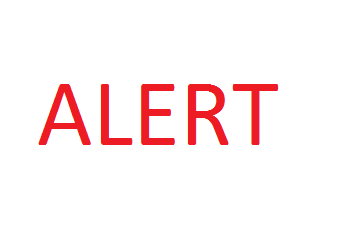 We just ran across several online shopping sites supposedly selling products from our website. They made the mistake of trying to sell a comparison article (https://mra-raycom.com/motorola-vs-kenwood/) as a product. They had a shopping cart listing with quantity, and a price as though it were a product that could be sold and delivered as if it were a physical item. The error makes it obvious that it was done by some automated engine with no human interpretation or validation. What tipped me off was that they used one of my images (much of the time I shoot my own) that is not published on any other website. Of course they have no relation with us or our products, and what they were attempting to sell was not a product at all, nor an appropriate price for the professional grade radios that we sell.
Researching this I found several sites that were doing this, some were dead indicating they got caught and removed. It is likely that this is impacting many businesses and will be catching unsuspecting shoppers in their scam. Unfortunately money sent to these people will likely be unrecoverable when they fold up, disappear and start up under a new name.
Some tips to avoid this problem:
1. Only purchase from well known shopping sites.
2. Looks for misspellings in the domain name that may make it appear to be a well known site. Computers are very literal so a difference of one letter will send you to an entirely different site
3. Don't follow email links. Links can be redirected to look alike sites prompting you to enter personal information or passwords. If it is a site you know, go to that site directly.
4. Check the age of a domain. On whois listings you can see the creation date of a domain https://lookup.icann.org/en. If it is a new startup, especially one selling thousands of products, it is probably not legit.
5. Check the reputation of any online vendor. If there is no information or there are issues with delivery and returns beware.
6. The item is advertised at an unbelievably low price.
7. The seller wants payment by some unusual means. Payments should be through a recognized payment processor, however I found a fake site that was using PayPal for processing. PayPal is evidently only accepting reports based on a transaction so I was unable to report the fake site. I am disappointed in PayPal for not being more proactive or accessible on this.
8. Beware of foreign sites.
9. Site has no contact information.
10. Reviews with vague references. "I really love this product", "I'm going to order another one"
11. Look at the SSL certificate (lock icon). For an eCommerce site there should be ownership information.
For our products and services please note that we DO NOT sell through third party online shopping engines. Since we deal with professional radios and communications products we often consult with customers and validate their purchase so it does not lend itself to the purchase of low end products from an unseen unknown vendor. In some cases we may have an authorized vendor who will also be a professional shop, but we don't deal with bulk shopping engines or sites. If you have an interest in our products, contact us directly.