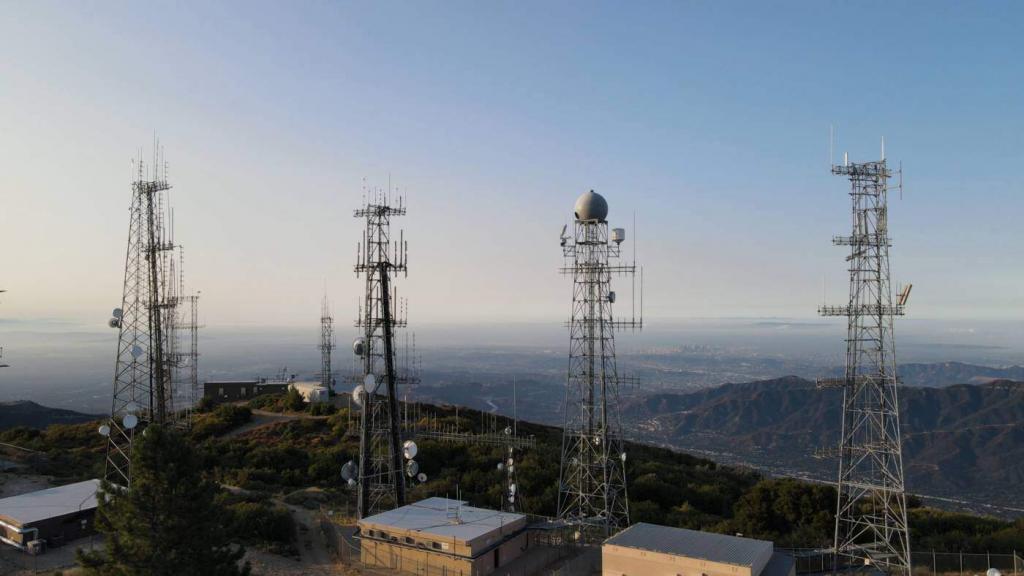 Our job is working on two way radio systems. In doing that we often drive to various mountain tops. What has also become common is for us to come to the rescue of hikers that are lost, exhausted, or dehydrated. I was just writing up another story that happened recently on Sunrise Mountain. Several times hikers of come up to me on Mount Lukens looking for water and directions. A couple times they told me they were looking for Mount Thom (2,466.9 feet) when they were at Mount Lukens (5046 feet). We deliberately carry some extra supplies on these trips in case we break down or get stranded, but often we end up giving bottle of water to hikers that have overreached. There are some safety tips that should be kept in mind when hiking,
1. Know where you are going. Have a GPS, maps, etc. If you are not sure where you are going you may need to backtrack to your car.
2. Carry plenty of water. You will use more than normal. Watch your supply and have a plan in case you are running low. That may mean you don't make the summit, but that is better than being a rescue.
3. Have a jacket in case the weather turns on you, or you end up out longer than expected. The mountains can turn very cold at night.
4. Have a communication device that works in the area you are going. You cell phone may not work. FRS radios probably don't have the range needed. Plan ahead and consult someone who knows the territory.
5. Don't travel alone. A misstep can mean you won't be able to walk out and will need someone to help you.
6. Know your capability. Pushing your limits a bit helps you get stronger. Severely over estimating your capability can get you in serious trouble.
We are happy to help out when we run across someone in trouble, but we also wonder what would have happened if we had not been there by chance.
This is part of our collection of rescue stories: