The Kenwood series of TK-D740HV & TK-D840HU mobile radio products has many features to provide you with the ability to excel the performance of the radio system.  Kenwood's line of analog and DMR digital radios will out perform the competition for any comparable price.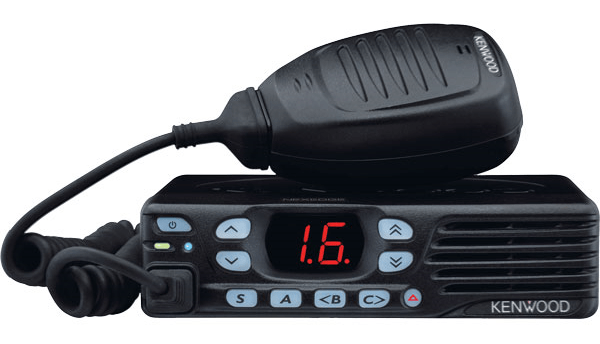 The TK-D740HV & D840HU mobile radios are Kenwood's entry into the DMR marketplace.  The radios are packed with features which make these radios a great value as well as excellent performers.  The radios has a sleek design that is built to be rugged, meet the MIL-STD C/D/E/F/G standards for ruggedness and are IP54 rated for dust and water protection, making them more than capable of withstanding harsh operating conditions.
The radios operate both analog FM and digital DMR two-slot TDMA Tier II which covers licensed conventional systems.  By operating with 2-slot TDMA, the radios have great spectral efficiency by providing two audio channels in a single 12.5KHz channel.  In direct mode, the radio can operate both time slots to support two conversations which cannot be done by MotoTrbo.
The radios include features such as 2 digit LED channel display with brightness control, 9 programmable function keys, clear & powerful audio to deliver great intelligibility with the AMBE+2 vocoder that accurately replicates natural human speech nuances for superior voice quality, voice announcement, multiple languages, 70MHz bandwidth, external D-sub 15 pin accessory connector, 4 watt receive audio, external speaker jack, single zone scanning, horn alert / PA function, ignition sensing, minimum volume, selective call alert LED, late entry, analog signaling 39 QT (CTCSS) / 168 DQT (DCSS) codes, compandor per channel and squelch level setting.


There is a wide selection of mobile radio accessories available for the radio which is depicted below.

TK-D740HV & TK-D840HU Radio Products
TO LEARN MORE ABOUT…