The Kenwood series of VM600 P25 mobile radio products has many features to provide you with the ability to excel the performance of the radio system.  This is Kenwood's newer and most robust full featured line of P25 radios and they will out perform the competition for any comparable price.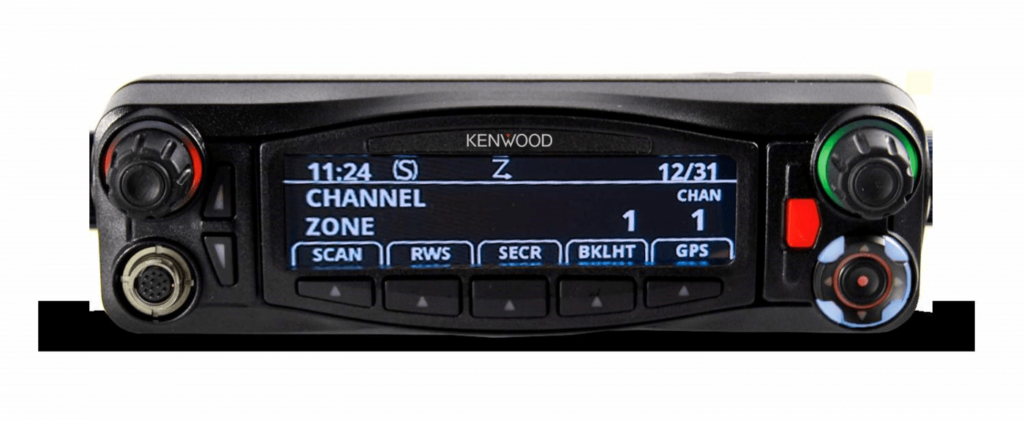 The VM600 series P25 mobile radio is Kenwood's digital trunking radio which has all the features you need in P25 digital radios.  This radio has a wealth of robust features including built in GPS to show the location of your personnel while working in an outdoor environment.  The radio is capable of the following modes of operation: analog simplex, analog conventional repeater, P25 digital simplex, P25 digital conventional repeater, P25 Phase I and P25 Phase II and is compatible with Atlas P25 Phase I & II, Motorola Astro P25 Phase I & II, Harris VIDA Phase I & II and Airbus VESTA Radio Phase I & II.  Radio features include mixed protocol operation, status, renowned KENWOOD audio quality with active TrueVoice noise reduction, 380-470MHz full bandwidth, 2048 channel capacity, P25 authentication, mixed protocol zones, optional ARC4 software encryption compatible with Motorola ADP, DES 56 bit encryption, AES 256-bit encryption, 4W UHF, function / status LCD icons, 1W rated speaker audio with 2.5W maximum audio, 12 character 4 line backlit LCD display on front and 12 character 2 line backlit LCD on top, talk group ID lists, individual ID lists, caller ID display, 4 programmable front keys, 2 programmable side keys, flash firmware upgrades, DTMF, 12.5KHz channels, over the air alias, P25 authentication over the air reprogramming (OTAR), instant recording replay (IRR), transparent data mode, flash firmware upgrades, MDC-1200, QT, DQT, public safety ergonomics large knobs for use with thick gloves, top flip display for viewing in holster.  Radio feature perpetual licensing, True-Voice noise cancellation and Armada fleet management


There is a wide selection of mobile radio accessories available for the radio which is depicted below.
VM600 & VM900 SCH Viking Mobile Accessory Catalog
VM600 & VM900 VCH Viking Mobile Accessory Catalog
TO LEARN MORE ABOUT…