The Kenwood series of NX-3000 portable radio products has features, features and more features to provide you with the ability to excel the performance of the radio system.  This is Kenwood's newest full featured line of radios and they will out perform the competition for any comparable price.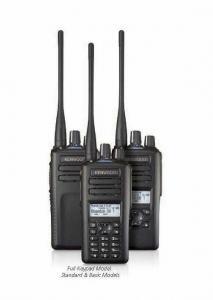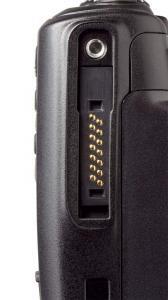 The NX-3200 & NX-3300 series portable radio is Kenwood's newest digital full wide bandwidth trunking radio which has all the features available in digital radios.  This radio has a wealth of robust features including (optional) Bluetooth and, built in GPS which can use the MRA Diga-Talk Network to show the location of your personnel while working in an outdoor environment.  The radio is capable of the following modes of operation: analog simplex, analog conventional repeater, analog LTR trunking, digital simplex, DMR simplex, DMR repeater, DMR trunking Tier II and Tier III (with UP version), digital conventional repeater and digital NEXEDGE networking.  Radio features include mixed digital & analog FM operation, large 14 character LCD multiline display with 4 basic lines & 5 lines for text message display, status, 7 color light bar on top panel, 4-way D-pad with intuitive control & operation, built in GPS for effective fleet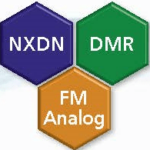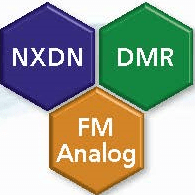 management, built in Bluetooth for hands-free operation, renowned KENWOOD audio quality with active ANR noise reduction, optional DES 56 bit encryption & AES 256-bit encryption, built in motion sensor for man-down, stationary & motion detection, 5W VHF, 5W UHF, 3W 800/900MHz, 512 channels, 128 zones, (64 channels for basic model), 1000 channel option, 1W speaker audio, dual-slot direct mode, call interruption, talk group ID lists, individual ID lists, caller ID display, remote monitor, remote check, 6.25 & 12.5KHz channels, over the air alias, over the air programming, paging call, emergency call, all group call, status messaging, remote stun, remote kill, remote check, short & long data messages, NXDN digital scrambler, conventional & LTR zones, NPSPAC channels, FleetSync II, 2 tone encode & decode, MDC-1200, QT, DQT and built in inversion scrambler.  Intrinsically safe option available.

There is a wide selection of portable radio accessories available for the radio which are depicted below.
 NX-3200 & NX3300 Portable Radios
NX-3000 Radio Products Catalog
TO LEARN MORE ABOUT…